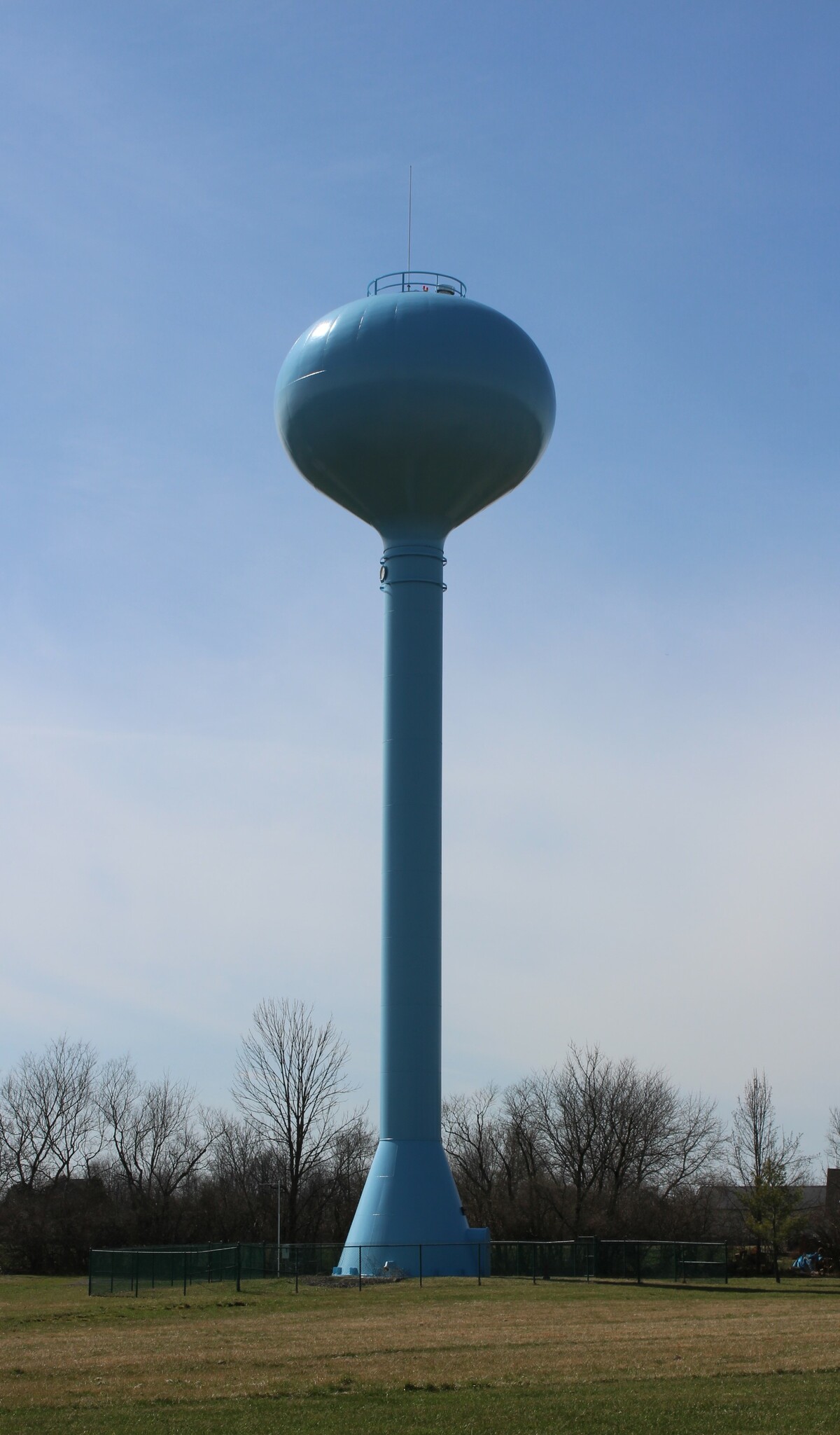 Phone: (513) 897-8015
After Hours Emergency Phone: (513) 695-2525
The Village of Waynesville provides water and trash to the residents of Waynesville and water to some unincorporated areas of Wayne Township.
Please note that sewer and trash are only available inside the Village limits. Sewer is billed by the Village on behalf of Warren County Water and Sewer Department. Any questions about your sewer system that is not about billing please call (513) 695-1377.
Utility Billing Division
The Utility Billing Division maintains and prepares a utility billing database, trash customer database, bulk water hauler systems list, meter reading program, and schedules utility line locates and inspections for new meters.
How do I establish service in my name?
If you are moving into the Village of Waynesville you will need to sign up for utility service. You may do so by calling 513-897-8015 to set your move in date, schedule a meter reading, and complete an application for service. You can either download a utility application or stop by our office which is located at 1400 Lytle Road. Our business hours are Monday- Friday, 8:00-12:00 and 1:00 – 4:00. The application is required to complete your move-in process.
New Utility Account Application – Owner Application
New Utility Account Application – TENANT APPLICATION
Completed applications can be emailed to jmorley@waynesville-ohio.org
Do I need a security deposit?
How often will I receive a utility bill and when is it due?
You will receive your utility bill around the 1st of each month. Payments are due on the 16th. After the 16th a 10% late fee is added to your account.
What are the accepted methods of payment?
We accept cash, personal check, or money order. We also offer online bill payment through Invoice Cloud. There is a $2.95 service fee for use of this service. You will need your account number and use the first three letters of your last name. You may have your utility bill automatically deducted from your bank account using our automatic payment method. For more information on how the automatic payment method works, you can either download the application below or call the office at 513-897-8015. The Waynesville LCNB branch can also accept water payments, make sure to bring a copy of your bill if selecting this method.
Automatic Bill Payment Information and Application - ACH Application
Where can I pay my utility bill?
You may pay your utility bill in person at the Waynesville Government Center located at 1400 Lytle Road. Our office is open Monday – Friday from 8:00 – 12:00 and 1:00 – 4:00. You also can send it in the mail to:
Waynesville Utility Department
1400 Lytle Road
Waynesville, Ohio 45068
If you are unable to make those hours, you can drop the payment off in our night drop box located in front of our building. You may also pay your utility bill at the Waynesville Branch of LCNB.
You can also pay online at www.invoicecloud.com/Waynesvilleoh.
The Village of Waynesville's bulk water distribution station is location at 434 S Main Street behind the BP station. The price is $5.50 per 1,000 gallons. To purchase water, a valid credit card will need to be swiped and then select one of several options to fill your tank.
Who provides the trash service?
Your trash service is provided by Rumpke and is billed through the Village of Waynesville on your monthly water and sewer bill. This service includes regular trash as well as recycling and yard waste. You may now mix your household trash and yard waste in the same containers. Rumpke will also take one large item a week per household (i.e. stove, hot water heater, dishwasher, couch, etc.). You will need to call Rumpke at (800) 582-3107 to arrange this pick up. Pick up for all services is on Monday, so please set your items out on Sunday evening. Rumpke runs on all holidays except for Christmas and New Year's. It will then run a day behind schedule.
How do I get a new trash cart or large green recycle cart?
Please call the office at (513) 897-8015 to request a replacement trash cart or a larger green recycling cart (no extra fee). Please note that once requested, it will take a couple weeks to process your request. Your old trash cart should be taken when the new one is dropped off. If not, please put the old one out the next trash day with a note asking the driver to please take the old cart.
Extra trash carts can be requested for an extra $3.00 a month. Call the office to request one if needed.
Is there fluoride in our water?
What is the hardness of our water?
There are 20 grains of hardness per gallon of water.